Product Description:
TITAN girder bridge to transport weight concentrated cargo especially huge transformer. It is able to bolsters to distribute abnormal weight to hydraulic modular trailer and use the girder bridge to lower traveling height, enable oversized cargo to pass through under bridges and tunnels so that the transport job will be authorized by road authorities. The trailer together with the girder, we call it a heavy haul trailer or girder trailer. Customized girder frames are available, TITAN can make the girder to fit your existing hydraulic modular trailer.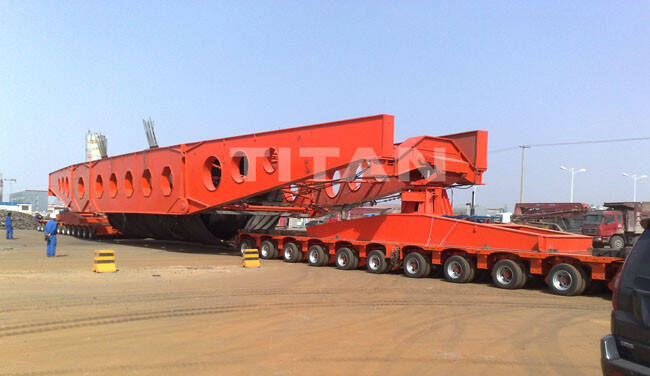 Features of TITAN Girder Bridge:
Adjustable width of girder frame.

High Loading Capacity: 250 ton to 600 ton

Follow up (automatic) steering and manual steering.

Adjustable height of girder bridge (optional).

Detachable girder frames to adapt different lengths cargos.
Welcome to leave your inquiry! We will provide more details, price, catalog, drawing, videos for you!